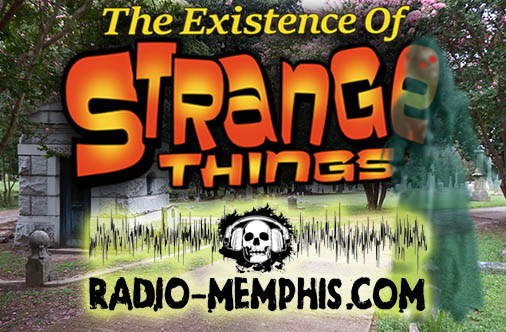 On this episode of The Existence of Strange Things Sean and Butch sit down with Lance Gilbert and Robert Guffery.
First we speak with Lance Gilbert. Lance recently released is latest book entiltled "The Led Zeppelin Curse: Jimmy Page and the Haunted Boleskine House". Lance talks about how the band was plaqued with a "Curse". He talks about when Jimmy Page was into witchcraft and how that affect the course of the band.
Lance Gilbert is a writer of paranormal & occult fiction and nonfiction. Following a series of ghostly experiences in his early twenties, he became fascinated with exploring supernatural phenomena. Very soon thereafter, Lance experimented with an ancient spirit evocation book which resulted in frightening poltergeist intrusions. This led to further investigation and the eventual publishing of two well-reviewed, commercially successful books based on his personal experiences as well as those of others he met through research. Both books were written under pseudonyms and now Lance has decided to publish using his real name. 
His latest project is titled The Led Zeppelin Curse- Jimmy Page and the Haunted Boleskine House. Utilizing over two decades of direct (and often terrifying) experiences with the paranormal Lance explores the legend of the Led Zeppelin Curse. This iconic 70's band enjoyed major success early in their career and then turned a sharp corner down a path of bad luck, mayhem and death. Lance's unique insight and conclusions around rock music's most famous mystery are unlike anything else available.
Lance can be found on his website and Twitter. The book is available on Amazon.
Next, we speak with Robert Guffery. Robert has abook entilted "Chameleo: A Strange but True Story of Invisible Spies, Herion Addiction, and Homeland Security". The book was released in 2015.
Robert Guffey is a lecturer in the Department of English at California State University – Long Beach. His latest book is UNTIL THE LAST DOG DIES (Night Shade/Skyhorse, 2017), a darkly satirical novel about a young stand-up comedian who must adapt as best he can to an apocalyptic virus that destroys only the humor centers of the brain. His previous books include the journalistic memoir CHAMELEO: A STRANGE BUT TRUE STORY OF INVISIBLE SPIES, HEROIN ADDICTION, AND HOMELAND SECURITY (OR Books, 2015), which Flavorwire has called, "By many miles, the weirdest and funniest book of 2015." A graduate of the famed Clarion Writers Workshop in Seattle, he has also written a collection of novellas entitled SPIES & SAUCERS (PS Publishing, 2014). His first book of nonfiction, CRYPTOSCATOLOGY: CONSPIRACY THEORY AS ART FORM was published in 2012. He's written stories and articles for numerous magazines and anthologies, among them The Believer, Black Dandy, Catastrophia, The Chiron Review, The Los Angeles Review of Books, The Mailer Review, Pearl, The Pedestal, Phantom Drift, Postscripts, and The Third Alternative.
Roberts books are available at www.orbooks.com
Join us every Friday night at 11pm ET for a new show of The Existence of Strange Things on www.Radio-Memphis.com/Listen also available on chat at the time of the show.
We can be found on Facebook page, our Facebook Group page, Twitter, and email.
www.thexistenceofstrangethings.com
www.Livestream.com/RadioMemphis
Also, available on the FREE app TuneIn search Radio Memphis.
Sean "ForkChop" Forker can be found on Facebook, his Bigfoot Project Facebook page, his Bigfoot website, ForkChop website and Twitter.
Lon Strickler can be found on Facebook, Phantom and Monsters Facebook page, Phantom and Monsters Group page, Amazon, Phantom and Monsters website, Twitter and YouTube.
Butch Witkowski can be found on Facebook, UFORCOP Facebook page, J.A.A.R. Facebook page, UFORCOP Facebook Group page and UFORCOP website.
Strange and Beyond News Staff
Vance A. Nesbitt can be found Facebook page, Caravan of Lore Facebook page, Caravan of Lore Facebook Group page, website, YouTube, podcast, and Twitter.
Here is the links to the news stories that Vance reported on.
Ghost caught on camera 
Traywick Death
Hawkins Theroy
Deadly Dust Storm
Sea Creature Fossil Found
Pakistan Record Temprature
Hawaii Eruption
White Bipedal Creature
Fun Fact
DISCLAIMER:
The views, opinions and topics of discussion expressed by hosts and/or guests in this episode of The Existence of Strange Things do not necessary represent the offical policy or position of Pirate Radio Studios Inc., Radio Memphis, The Existence of Strange Things, it's host, sponors, producers or anyone associated with this broadcast or podcast. Rebroadcast/podcast or any other use of this program without the expressed written consent of Pirate Radio Studios Inc., is strictly prohibited.
Any sponor offers/sales or announcements may not be valid depending on when this show is consumed.
Listener discretion is advised.
This show originally aired on May 11, 2018 at 11pm ET.