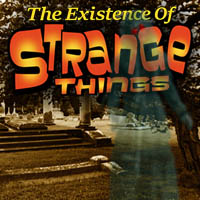 Radio Memphis celebrated our 6th anniversary this past Saturday (July 1st) live on air all day and night by sharing with our listening audience in 150+ countries in-studio performances from artists including Duwayne Burnside, Garry Burnside and Beverly Davis, Andrew Cabigao, Semi-Average Joe, Amaris, Ben Dayton, Kris Ruaro and Amber Rae Dunn. We had drop-in guests including the Queen of Soul herself, .Toni Green, along with Melvin and Dulaa.  We also had special interviews… including one with Chance Raspberry, character Layout Artist for the longest-running  American sitcom and longest running American animated-series "The Simpsons", to talk about his own brand new animated series "Little Billy".  Radio Memphis even announced some big news that we are expanding our programming with several shows coming down the pike this summer going into the fall…..
To kick off our birthday celebration, Radio Memphis shared that a brand new show had  been  placed on our platform and  is poised to becoming one of the flagship shows for the Radio Memphis Late Night series.
"Since the beginning of time, strange things have been occurring…" Here's your chance to join The Existence of Strange Things as they explore these many great mysteries.
The Existence of Strange Things radio show delves into the worlds of the "unexplained" including the paranormal, cryptids, aliens, UFOs, ghosts and conspiracy theories by going to the sources that are credible experts in these fields of study and having a conversation with these individuals about these topics. This show strives to share with the listening audience incredible stories, documented events, informative guests and news about strange things.
The long-awaited  premiere of The Existence of Strange Things is happening on Friday July 7th at 10 PM CT exclusively on Radio Memphis.
Listen to co-hosts Joel Martin and Stephen Guenther as they have a chat with our very own "D" (Dianna Fryer) during our birthday fun about their own excitement for the up-coming season of The Existence of Strange Things and what you can look forward to with the show.  They even  talk about their first guest,  author Denver Michaels, who will be discussing his new book Wild and Wonderful (and Paranormal) West Virginia, as well as getting into deep discussions about the Mothman, UFO sightings and other cryptid experiences that all happening in the great state of West Virginia.
Radio gets real July 7, 2017 at 10PM CT. Don't listen alone.
Make sure you stop and visit The Existence of Strange Things at www.facebook.com/theexistenceofstrangethings .
Tune in every Friday night at 10PM CT to hear The Existence of Strange Things at www.Radio-Memphis.com/Listen.
You can also find Radio Memphis on the free Tune-In app, Livestream, Roku and Apple TV.
Join us every Friday night at 11pm ET for a new show of The Existence of Strange Things on www.Radio-Memphis.com/Listen also available on chat at the time of the show.
We can be found on Facebook page, our Facebook Group page, Twitter, and email.
www.thexistenceofstrangethings.com
www.Livestream.com/RadioMemphis
Also, available on the FREE app TuneIn search Radio Memphis.
DISCLAIMER:
The views, opinions and topics of discussion expressed by hosts and/or guests in this episode of The Existence of Strange Things do not necessary represent the offical policy or position of Pirate Radio Studios Inc., Radio Memphis, The Existence of Strange Things, it's host, sponors, producers or anyone associated with this broadcast or podcast. Rebroadcast/podcast or any other use of this program without the expressed written consent of Pirate Radio Studios Inc., is strictly prohibited.
Any sponor offers/sales or announcements may not be valid depending on when this show is consumed.
Listener discretion is advised.
The episode aired July 1, 2017