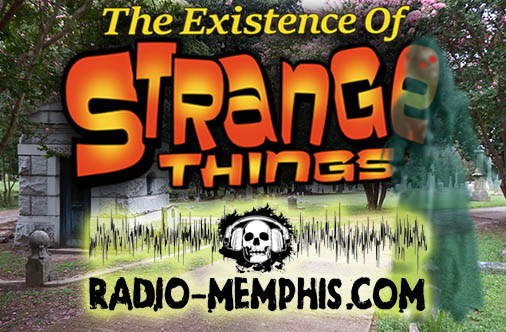 This is the beginning when Radio-Memphis gave the new line up including The Existence of Strange Things. The discussion comes from Ric Chetter (President) and Dianna Fryer (Vice President). They discuss how the show came together.
Studio A is undergoing some upgrades. Because of that, From Radioland is out of that studio. This time, in the same room as Radio Memphis. The much talked about Studio B. In this episode, Dianna Fryer sits down with Ric to talk about new programming coming to Radio Memphis among a vast array of things. Plus music from Ghoultown.
WARNING! WARNING!
WARNING THIS EPISODE OF THE EXISTENCE OF STRANGE THINGS DOES HAVE ADULT LANGUAGE.
Join us every Friday night at 11pm ET for a new show of The Existence of Strange Things on www.Radio-Memphis.com/Listen also available on chat at the time of the show.
We can be found on Facebook page, our Facebook Group page, Twitter, and email.
www.thexistenceofstrangethings.com
www.Livestream.com/RadioMemphis
Also, available on the FREE app TuneIn search Radio Memphis.
DISCLAIMER:
The views, opinions and topics of discussion expressed by hosts and/or guests in this episode of The Existence of Strange Things do not necessary represent the offical policy or position of Pirate Radio Studios Inc., Radio Memphis, The Existence of Strange Things, it's host, sponors, producers or anyone associated with this broadcast or podcast. Rebroadcast/podcast or any other use of this program without the expressed written consent of Pirate Radio Studios Inc., is strictly prohibited.
Any sponor offers/sales or announcements may not be valid depending on when this show is consumed.
Listener discretion is advised.